Sorry folks, but you must forgive me for my infrequent postings these days. I have taken on a couple of work commitments and my personal life is also going on!
It's been a couple of weeks since my last puzzle blog post. Hence I thought this weekend, I will write about this wooden puzzle box that captured my intrigue.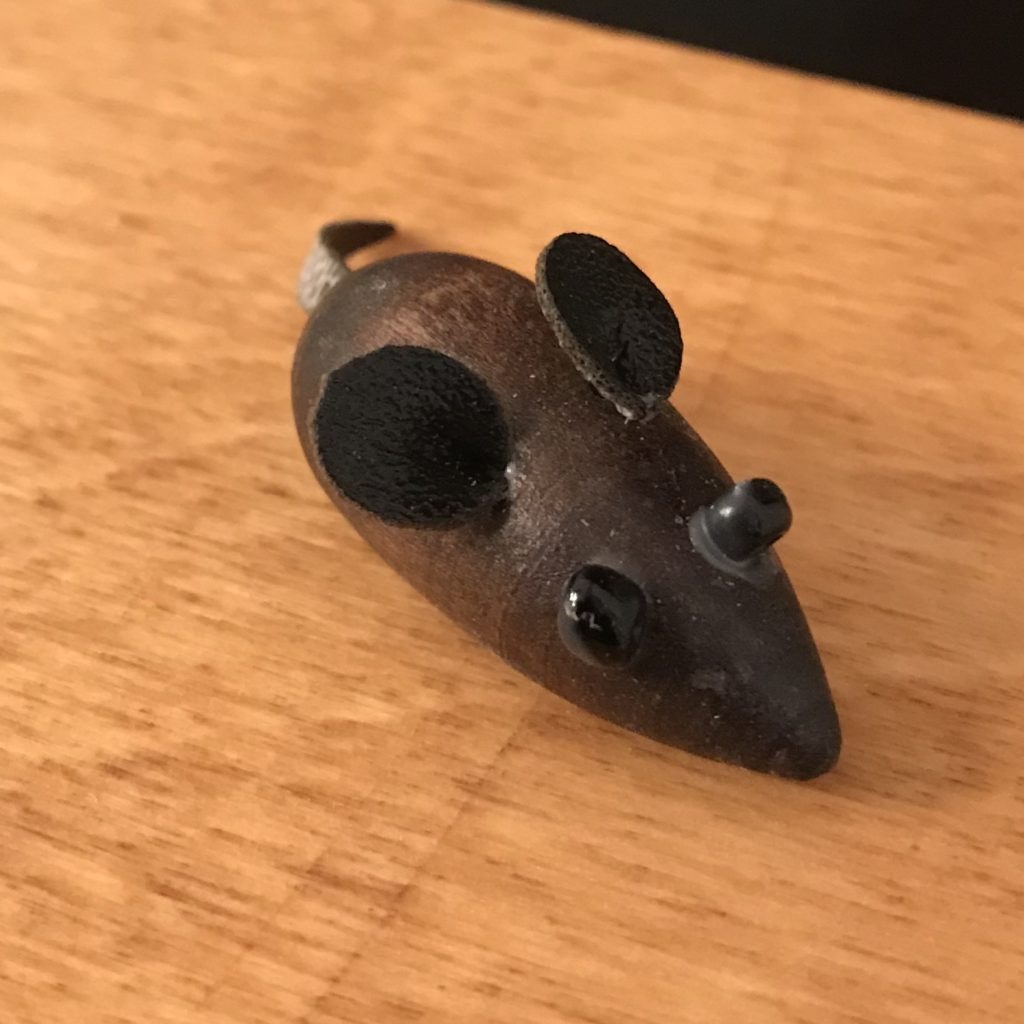 Of Mice & Mazes is a rather interesting looking puzzle box. Designed, manufactured by Thomas Beutner, it was also his Exchange Puzzle at IPP38 in San Diego this past August. It's an all wooden puzzle box. At first glance, I even thought it looked very much like a Karakuri styled box from the Japanese master craftsmen. Measuring 13cm x 9cm x 5.3cm, the box is constructed out of glued strips/layers of wood. The outer surface is some sort of light coloured veneer. It has a round ball knob at one end of the box. Obviously for the purpose of pulling out the drawer. And on top there is a little wooden mouse "attached" by a magnet. Construction, fit and finish is more than good enough for an exchange puzzle, but of course, not to the level of Karakuri quality.
The object is to open the box and retrieve a deck of cards stored within. I would classify this puzzle as a "sequential discovery" puzzle where the trick to solving the puzzle is to use whatever "tools" that come with the puzzle. But you need to "find" those tools first. Take a look at the Angel Box for instance.
Solving the Mice & Mazes box took a bit of fiddling and experimentation. I started with the obvious of tugging at the knob and expected, I could pull a drawer out but only partially. I was stuck at this stage for a while. So I decided on a more careful examination of the box. In doing so, I was able to successfully navigate four or five other steps which eventually saw me extracting the drawer. Inside the drawer was a deck of new unopened cards. A quick check with the provided solution confirmed that I had solved the puzzle box correctly. Oh by way, no force whatsoever was needed too.
The mechanism/trick of the drawer is rather clever, and so is the solution. What aided my solve was that I was able to see part of the insides which gave me the idea for the solution. Made it much easier of course! And where does the mouse feature in all this?…for those who have this puzzle, I will leave you guys to figure out for yourselves!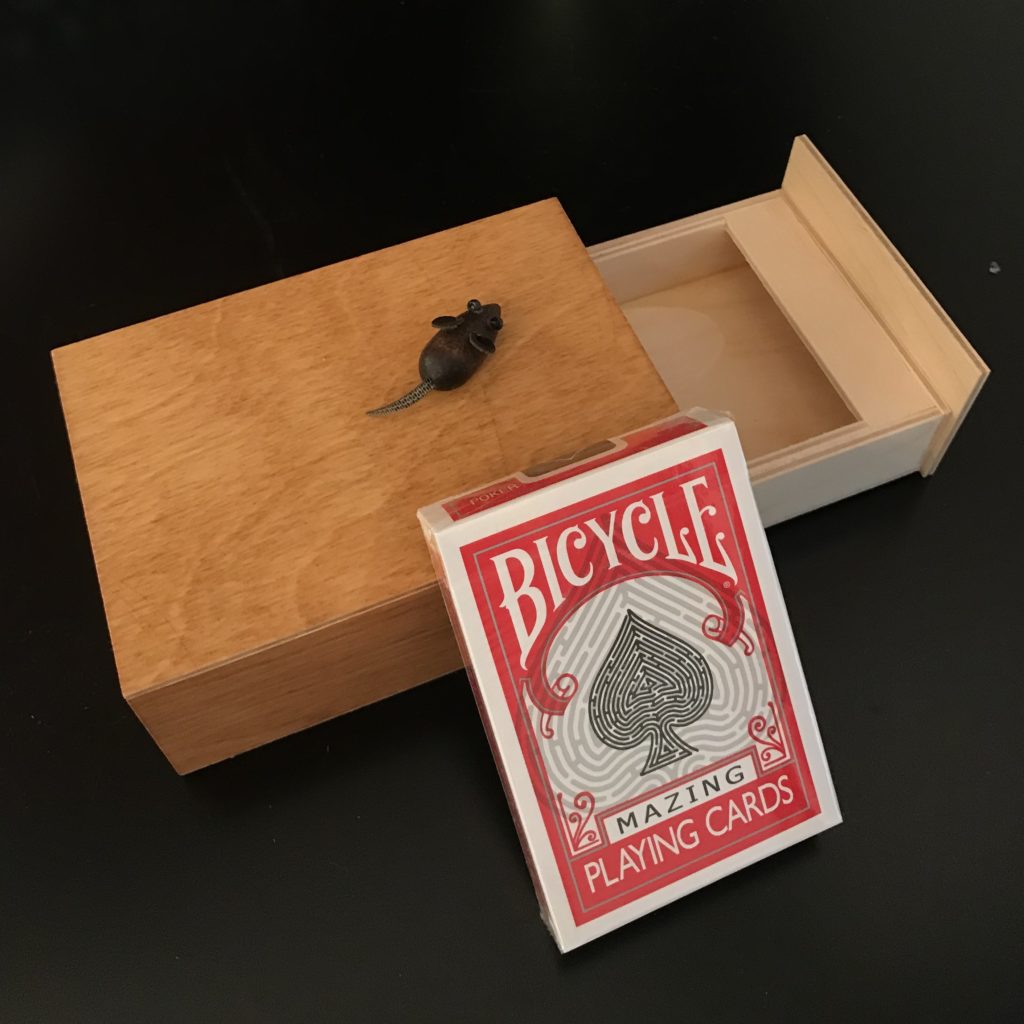 The deck of cards itself is not an ordinary deck but came from a Kickstarter project according to Thomas. These cards called "Bicycle Mazing Playing Cards" are "maze cards" (hence the name of the puzzle) and every card in the deck has a picture of a maze.
Reassembly was just the reverse and I easily got all the parts back to original. Overall a nice puzzle box with an interesting design and trick to it.