This is a really life-like and cute (co-ordinate motion) puzzle I got from Vladimir Krasnoukhov during the IPP37 Puzzle Party in Paris, France a week and a half ago. Designed by Vladimir, I am told it was made by his brother.
The design is based around Vladimir's Curly Cube (or Exploding Cube) puzzle, which has seen the latter take the form of both wood and metal. The Apple is made of wood and painted primarily red with some yellow to be like the real fruit. It looks to have been carved and cut from a single block of wood with some careful gluing or pieces on the inside. It even has a plastic leaf attached to a wooden looking stem! From a far distance, if you can't really see the joint lines, it almost looks real.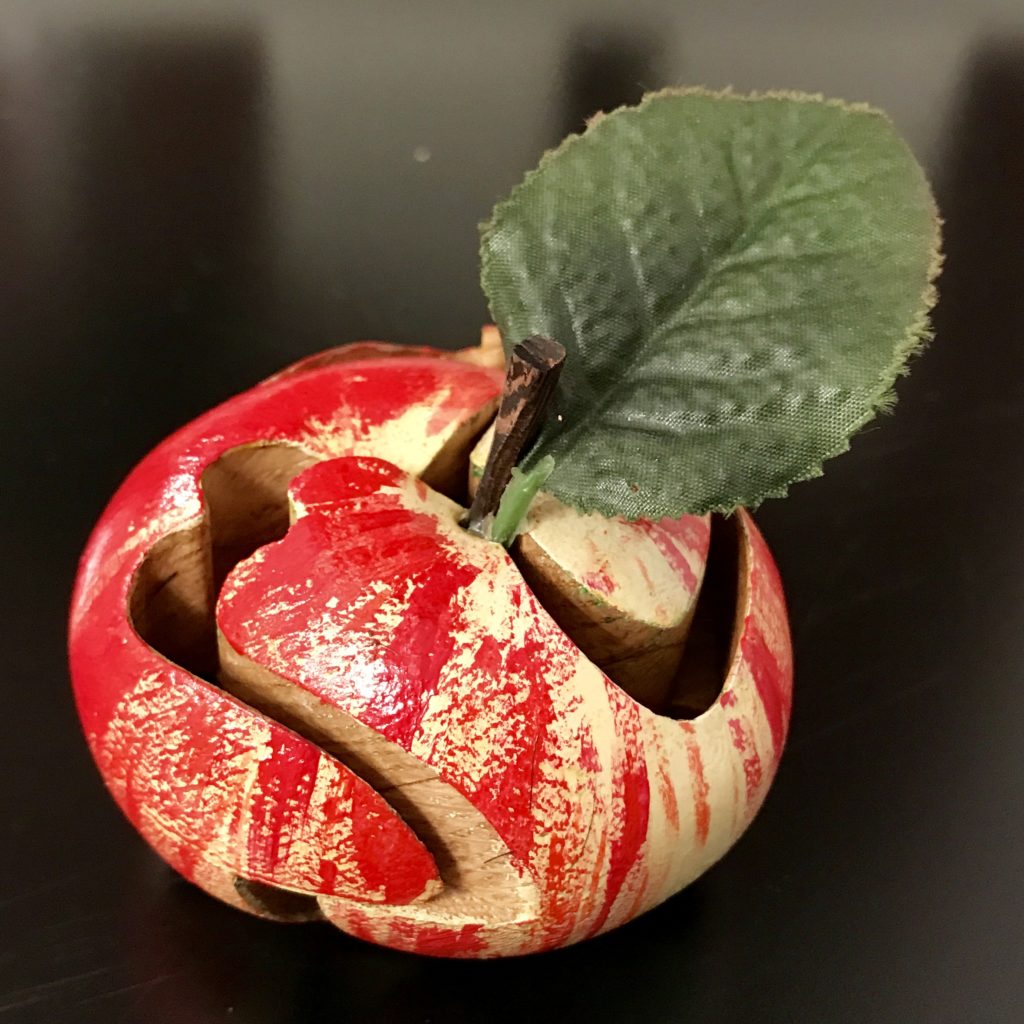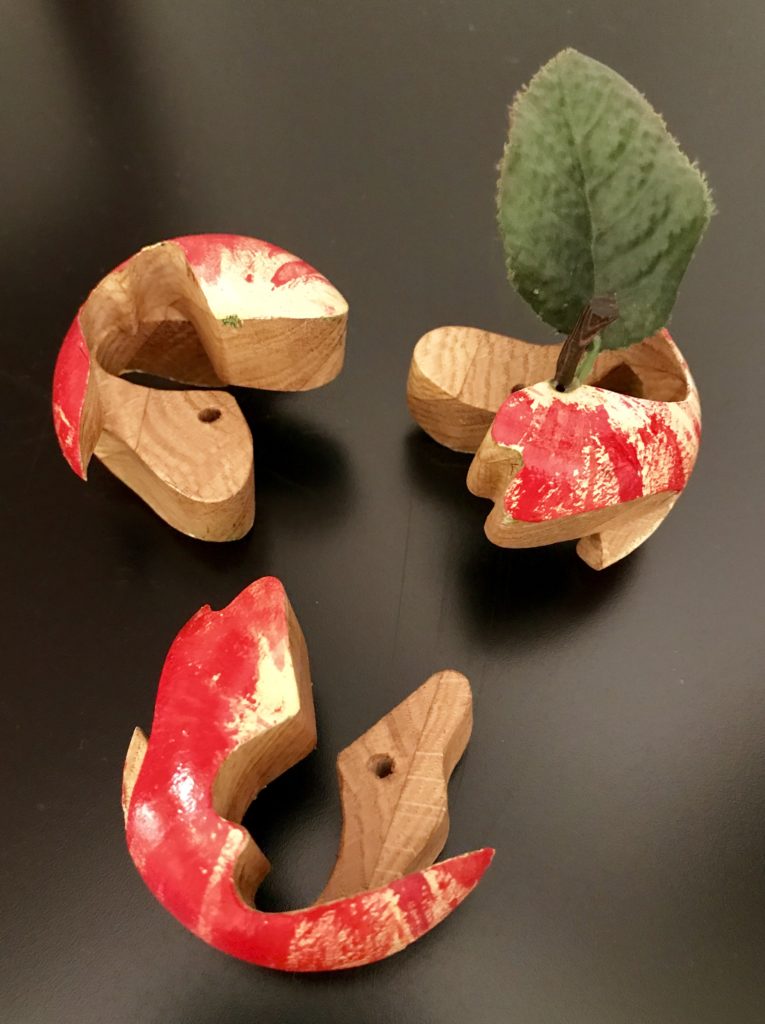 Quality of build and construction is good (although like the Curly Cube), I wished the tolerances were tighter to hide the joint lines. Size wise its about 6cm across and 4.5cm tall. In the terms of the solve, unlike the Curly Cube where you have to manipulate the three pieces all about the same time to split them apart, the Apple has a much more elegant (and easier) solution, as was demonstrated to me by Vladimir. Putting it back together requires some gentle nudging of pieces back to their original positions. The puzzle behaves very much like a co-ordinate motion puzzle.While the puzzling is not at all high level stuff, the uniqueness and cute factor makes up for the lack of it. I just simply had to spend the 20 Euros to buy and own one, given that there were only about 4 copies for sale that day (and all sold out). And if I remember correctly, only my copy (I think) had a leaf.