This post is dedicated to fellow puzzler and designer Markus Gotz, who passed away on 7 January 2018. I have had the pleasure of meeting Markus at several IPPs previously and most recently last year in August during IP37 in Paris. He was a fine gentleman with a sense of humour and quite full of energy.  He was only in his early forties when he passed on, so it's a very sad loss to his family and also to the puzzling community.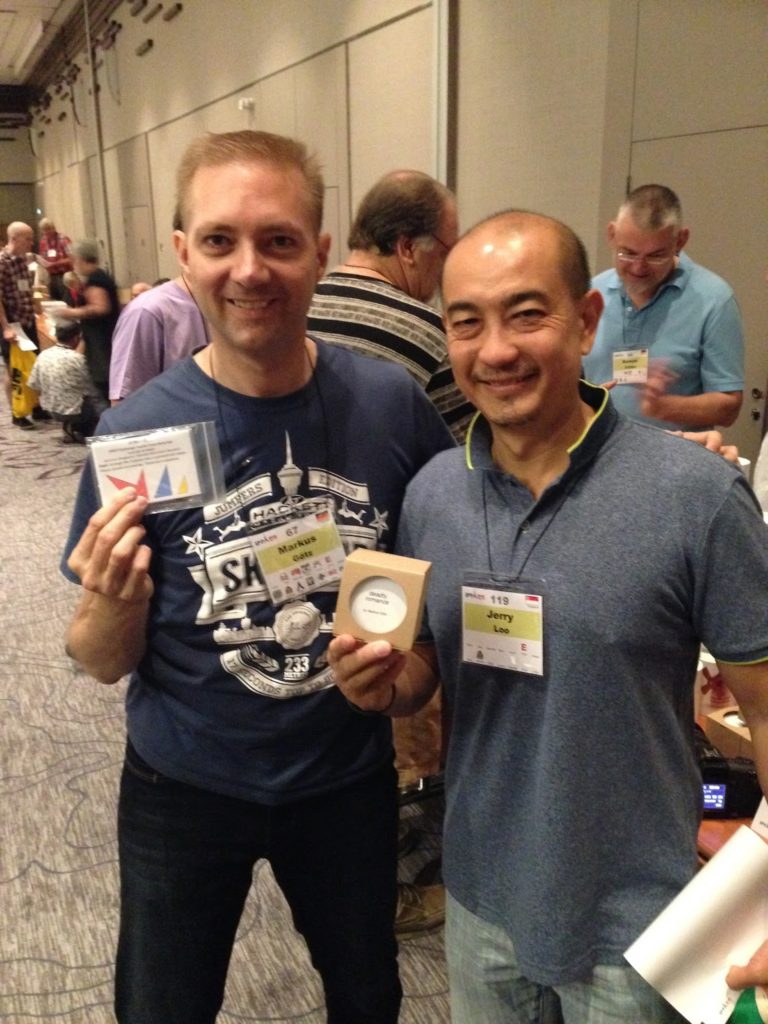 During IPP37, we exchanged puzzles and his puzzle to me was Deadly Romance, a pretty cool and intriguing name I might add. Deadly Romance was Markus' own design and the production duties went to Pelikan Puzzles of the Czech Republic.  Quality of construction and finish is very good up to the usual Pelikan standards. The puzzle is an interlocking cage burr…but with a twist. The goal is to "put the two pieces into the cage with the colours of the pieces and the cage matching…". Both the cage and the pieces are made of a combo of maple and wenge to provide the dark and light colours. The puzzle comes assembled and you need to remove the pieces from the cage and replace the same pieces according to the instructions. To remove was not too difficult since there are only two pieces. However, to fit them back into the cage AND match the colours at the same time…a much more daunting task, which I failed miserably. It was only with the help of Burr Tools that I discovered the way the pieces were supposed to go in and the type of moves required. And it (with hindsight) wasn't so that difficult it would appear, if only I had kept at it and not give up. Well, whoever said I was with good with burrs anyway? which I am not.
Markus Gotz has a number of puzzle designs to his name and I have a couple of his exchange puzzles that I have yet to play with. He is also responsible for the very unique looking packing puzzle Framework II.